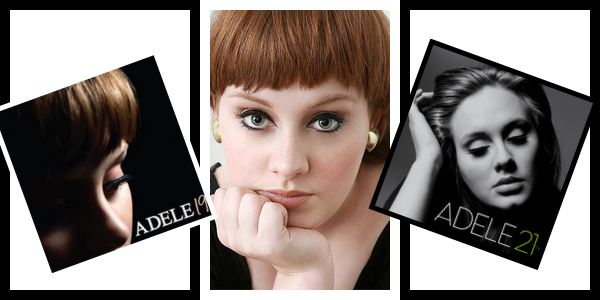 Her name is Adele.

If you turned on the radio at any time in the past several months, you probably have heard of this musical prodigy, who is currently dominating the radio airwaves, the Billboard charts, and the music industry as a whole.  The English singer-songwriter debuted a few years ago and instantly reached critical acclaim for demonstrating a masterful control over her raw, passionate, and powerful voice.  Her previous work "Chasing Pavements" became a cult favourite, but it was her recent hit single "Rolling in the Deep" that has sold over 2.5 million digital copies and climbing.  In addition, her sophomore album "21" recently reached 1 million in sales figures – the first of all albums to do so in the year 2011.  As the numbers indicate, Adele is clearly one of the breakout musical stars in recent times.

Nowadays, there are far too many young successful breakout stars emerging within our popular culture.  This is not surprising given the Youtube age, which brought us controversial teenage sensations like Justin Bieber and Rebecca Black, both of whom have questionable levels in talent at best.  Amidst these singers who are more famous for their celebrity status than their actual voices, Adele introduces a refreshing breath of fresh air for those who have lost hope in the young singers of our age and time.  She is one of the few rare exceptions whose growing popularity matches her immense talent.  Both her debut and sophomore albums, "19" and "21" (titled aptly to reflect her age at that specific point in life), received nearly unanimous positive reviews from professional critics and casual fans alike.  This is a feat accomplished by very few artists, let alone somebody at her young delicate age.

This article will cover Adele's life journey thus far, from her humble beginnings at a single-parent London home to her current international breakout success.  Her musical legacy has already marked at the young age of 22, and she shows no signs of stopping any time soon.  If there are any artists who can rejuvenate the music industry unlike any others before her, Adele has to be the one.  She truly is one-of-a-kind.